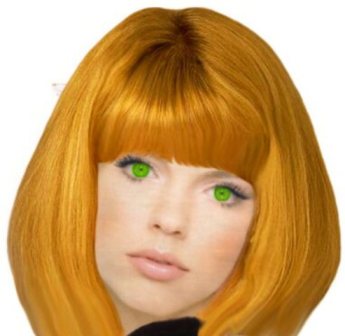 This is Caroline Desmarais
2008 - 2009
I've been working on this for over a year. The first draft was actually finished around 8-9 weeks after I'd started it. The plot and sub plots are done; it's just the editing to do now, as I spend a lot of time editing other writers' works and not working my own.
* * * * *
Things are not always as they appear to be in the high societal life of big business, family loyalty and politics. Caroline comes from good stock, her family are members on one of the highest rungs of the societal ladder. As an ex-model, she is very self-assured and not shy in any kind of way, she is also a very sexy lady, which has often landed her in deep trouble, especially with her father. She is the black sheep of the family and always has been, yet the thing she most wanted in her life, is her father's approval, she could never gain it and could never understand why. She also has a brother who is more like an arch enemy to her and she resents the way he is so 'in' with their father. The only one who loves her, from the family, is her mother - they have a very special bond.
Caroline eventually married a controversial politician, and surprisingly, with her father's blessing too. She retires as a model and turns to writing erotic novels and makes a big name for herself doing that.
After ten years of marriage, her husband gets killed by some of the underground mob he mixed with. Caroline was also hurt in the explosion that killed her husband, but she's tough, life goes on, and she intends to live it to the full. She will readily admit that her husband's death was the best thing that ever happened to her.
As well as being financially independent, she also inherited her late husband's wealth. Other than her mother, she has no one to love her in her life. She doesn't trust men anymore because of the treatment she got from her late husband, or from her father before him. The bedroom was the only place she liked her husband; as far as she's concerned, the bedroom is the only place worth having any man anyway, as men can't be trusted with anything else. She has never told any man that she loves him, because she never has actually trusted a man enough with her love, she's only ever been able to show them with the physical kind of love.
She's not able to drive but needs to get around after finishing her two latest new novels. Enter, tall, dark and handsome, Jean-Paul. He is divorced and blames the kind of books, that Caroline writes, for modern day women wanting more out of life than they should; a sexy hero who is also an acrobat in the bedroom. Caroline has the hots for him as soon as she sees him, but so does her slut of an agent, Yvonne.
J-P doesn't like Yvonne one little bit, she is everything he despises in women, more plastic than personality. He is especially sickened when he finds out, from Caroline herself, that Yvonne had an affair with her husband. J-P cannot understand how Caroline could still regard her as a friend. He does like Caroline though, a lot, once he gets to know her and they become firm friends; He has never known such a strong-minded, independent and dynamic woman and she intrigues him immensely.
Caroline takes Jean-Paul to the USA, to a book signing tour, and makes up her mind that she is going to seduce him. J-P is soft-hearted and is an unassuming man; he's very gentle, but he's also nobody's fool. He knows she's only in lust with him, but he falls head over heels in love with her; He is willing to take on Caroline and be her lover, even though he knows she doesn't, and probably never will, love him. He loves her and is determined to win her heart and change her mind about the way she thinks about all men.
Through his gentle qualities, he makes himself Caroline's tower of strength, and I don't just mean in the bedroom. Through J-P's gentle persuasion and Caroline's, sometimes, little bits of openness, J-P knows that there are things that trouble Caroline deep down inside; things to do with her late husband, her father and her brother. He is determined to find out what's been going on over the years and wants to unfurl the mystery of the woman he calls, 'The lady with the peridot eyes.' He has an ally; Caroline's own mother. But what he eventually reveals, through detection and some very stark confessions from Caroline, shocks him down to the core. He now has to deal with some knowledge that could take away from him the thing he loves in life the most.
Caroline also finds out some very shocking things about her family and realises that her whole life has been a lie, including what she's been led to believe by her beloved mother.
* * * * *
I liked writing about Caroline, she's a bitch in some ways, she's cynical and can be a little two-faced about certain people too, but that's what makes her feel real for me. She's hard-headed and quite hard-hearted in some ways and is very mentally strong. Although she's not perfect, she is a good and likeable person.